[-- SOLD!! -- ]Big Van, FORD ECONOLINE with Bed inside, AC, etc. Panama in January - beginning of February 2017
[-- SOLD!! -- ]Big Van, FORD ECONOLINE with Bed inside, AC, etc. Panama in January - beginning of February 2017
#1
Tue, 12/20/2016 - 13:03
[-- SOLD!! -- ]Big Van, FORD ECONOLINE with Bed inside, AC, etc. Panama in January - beginning of February 2017
Hey!
We are selling our Van in Panama or Costa Rica! If you're interested get in touch here:
[email protected]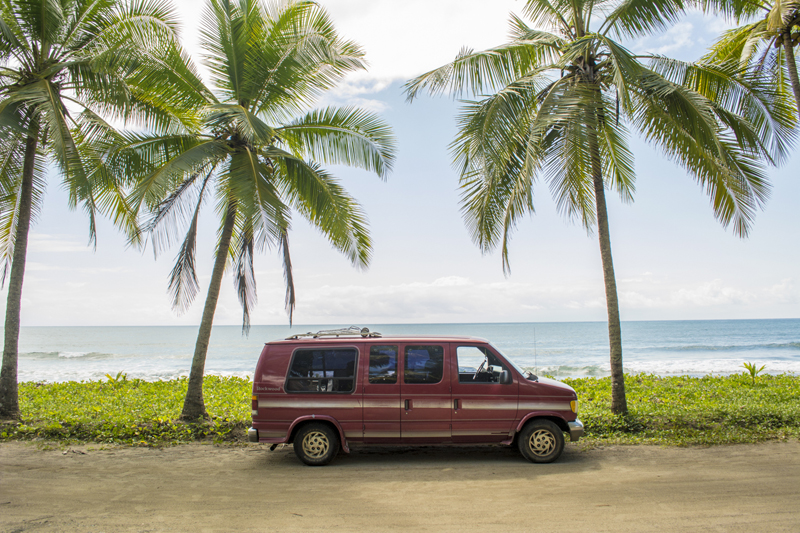 ---  The must knows  ---
* Van - Ford Econoline - Perfect Travel Van, huge interior, AC, new radio, good for taking people with you and saving on gasoline (we did Mexico-Panama without any problems, jun-dec 2016)
* For sale around january - beginning of february in Panama.
* Basic Van-Travel gear included
* We'll help you with the paperwork (officially overwrite it at a notary).
* About 173'000 km at the time of sale
* Price 3'500$ U.S.
---  Details  ---
* Registration: Mexican Plated/Registered on our name (power of attorney is needed by a public notary to transfer over to new owner)
* Year: 1994
* Gear: Automatic
* KM: about 173'000 driven at time of sale
* Seating: 7 people (back seats convertible to bed)
* Engine: 5l, 8 cylinders
* Previous car owners history present (important in some countries)
---  Equipment / Add-ons  ---
* Huge interior, customizable to any travelers gusto
* Built-in bed structure… the backseat-bench is convertible
* Big and comfy seats, it feels like on a sofa everywhere in this car.
* Anti mosquito netting and curtains on back windows
* Anti mosqiuto netting installed by ourselves for a good nights sleep
* New radio with USB, AUX and Bluetooth
* USB charger dock via cigarette lighter
* Darkened car windows, so people can't see inside easily
* Camping chair to chill while waiting for the pasta to cook
* Hammock… portable bed or chillout area
* Water tank 20l so you'll never die of thirst
* 3 plastic containers to store food, clothes, tools, whatever you like…
* Some basic tools like screwdrivers, glue, cable ties… etc.
* Boogie board to rock the waves of central america
* Pillow and bed linen for the bed
* Highlift jack to lift up the car
* Spare tire
---  State of car maintenance  ---
* New car battery (jun 2016)
* New spark plugs and cables (jun 2016)
* 4 wheels in good conditions
* Breaks in good conditions (new brake disc on rear left)
* New radio (brand: Kenwood)
* New speakers (only in front)
* We cleaned and checked the cooling radiator (jun 2016)
* We painted the wooden parts inside to match the outside color…looking good! :)
---  The only Deficiencies  ---
* Back door and side door only open from inside (fixable)
* A part of the door cover front left is missing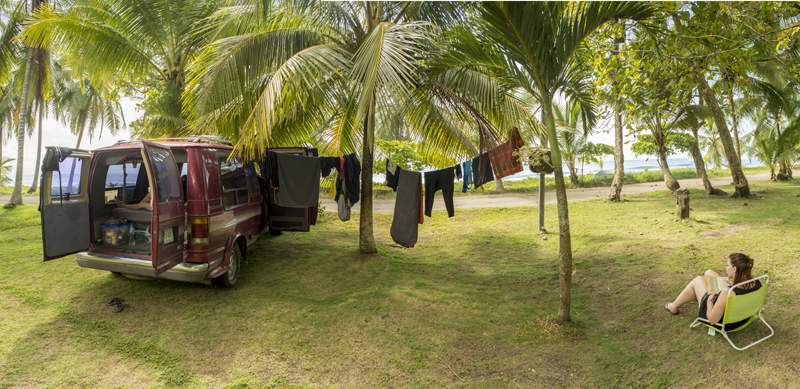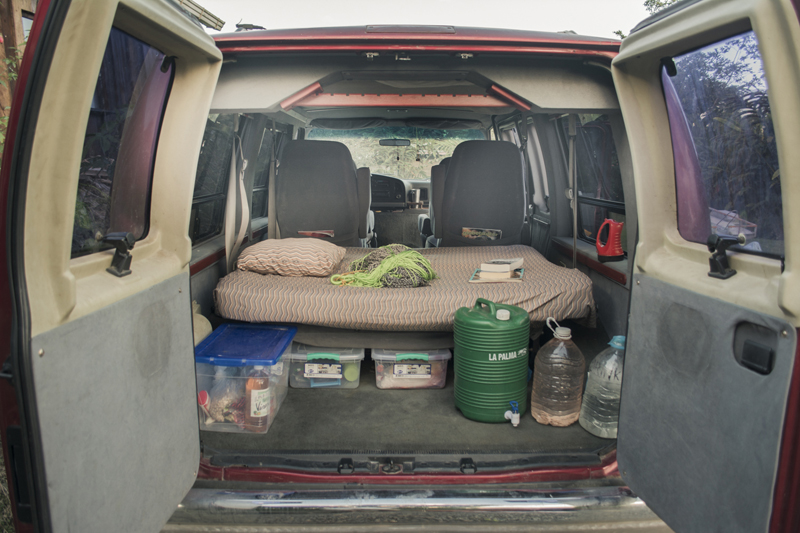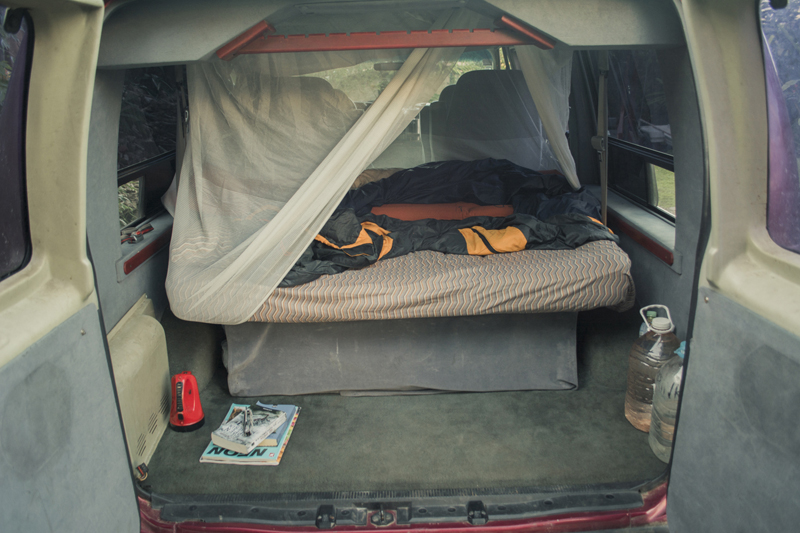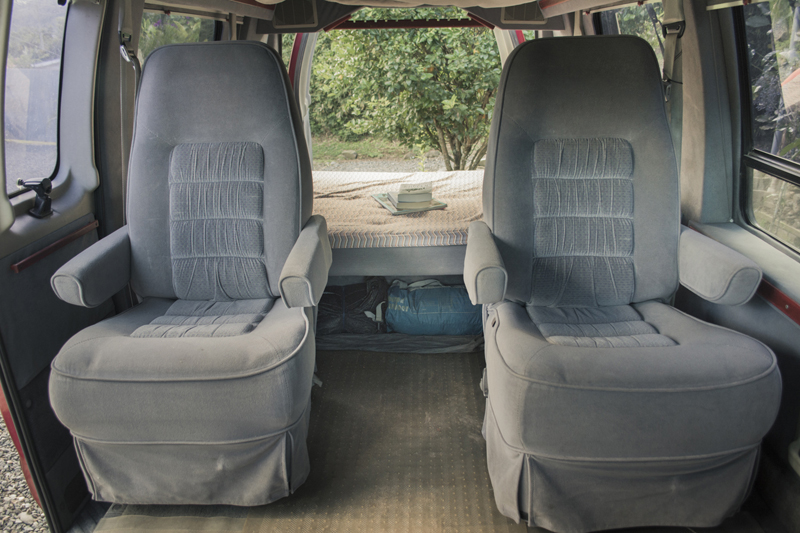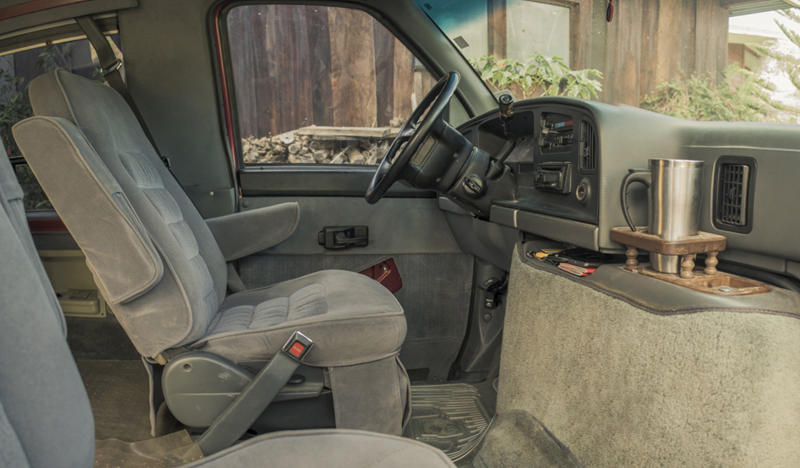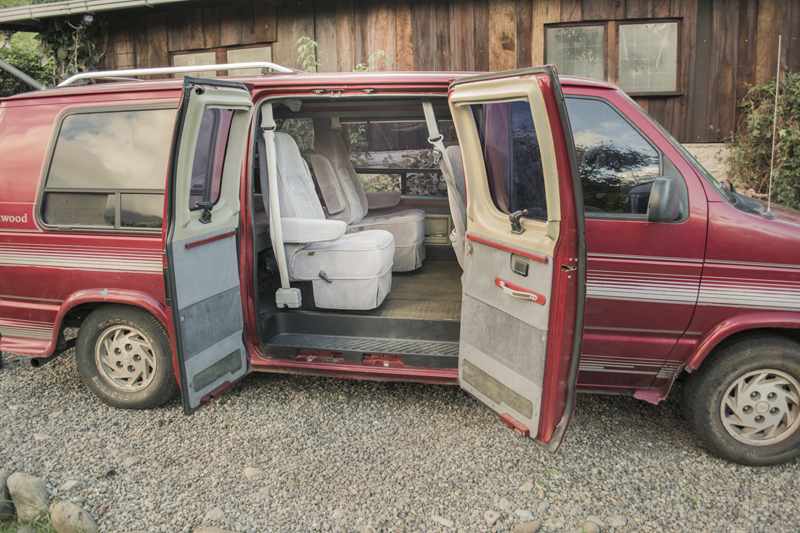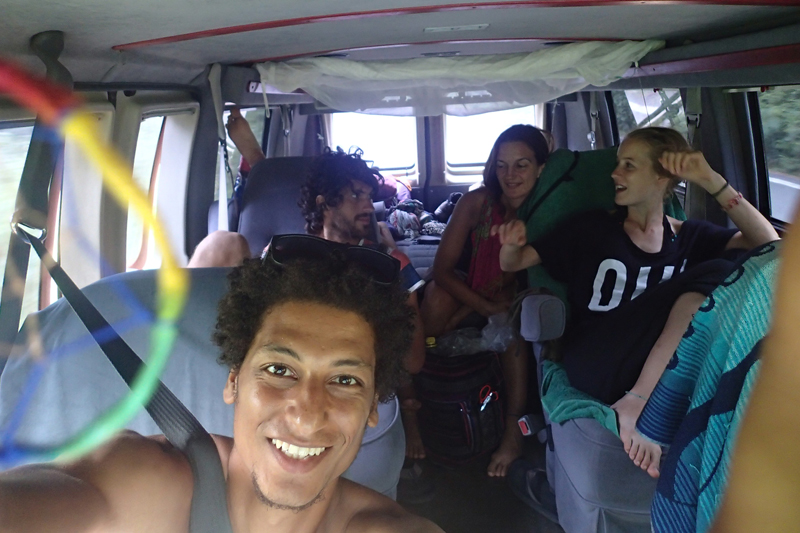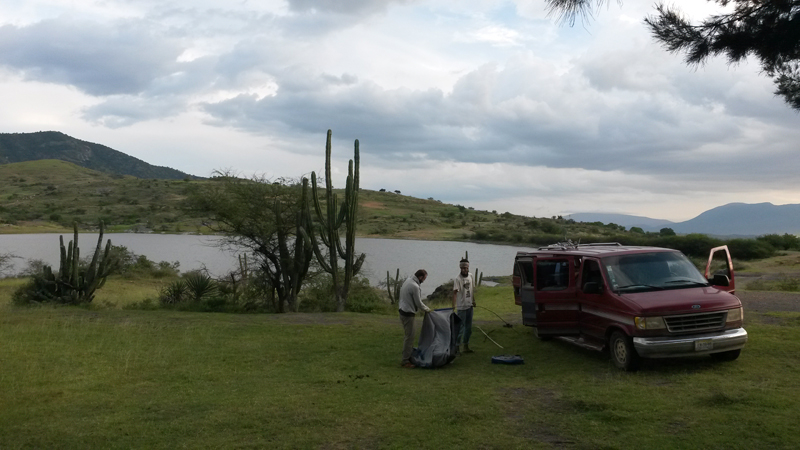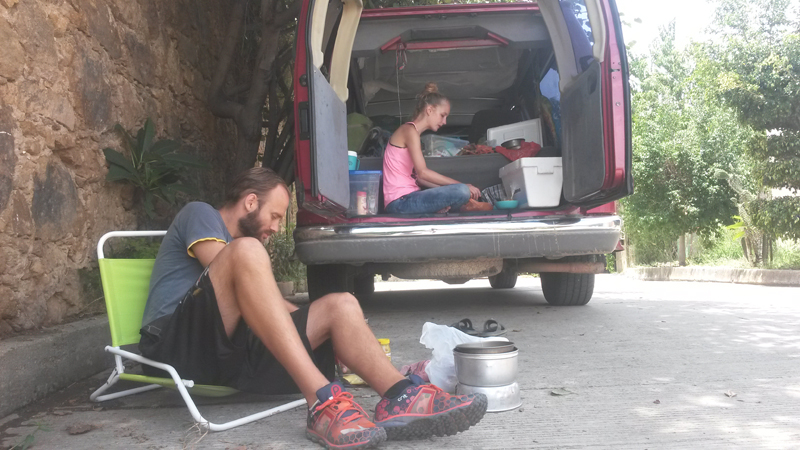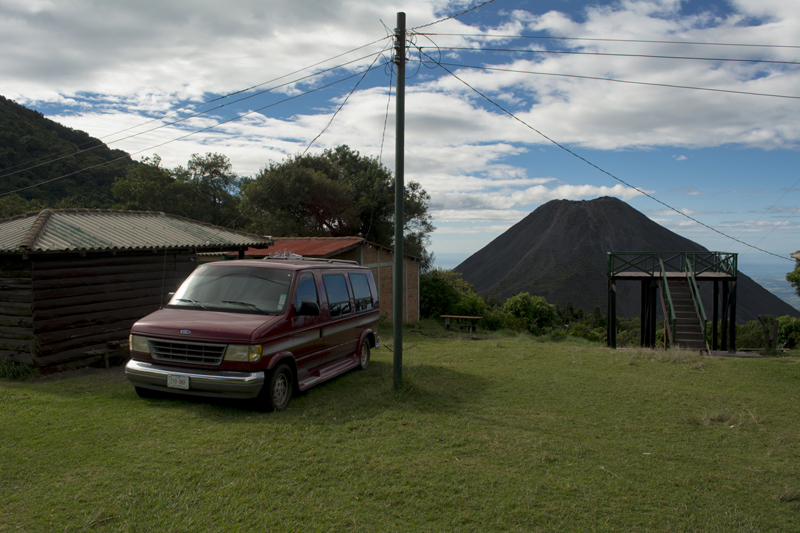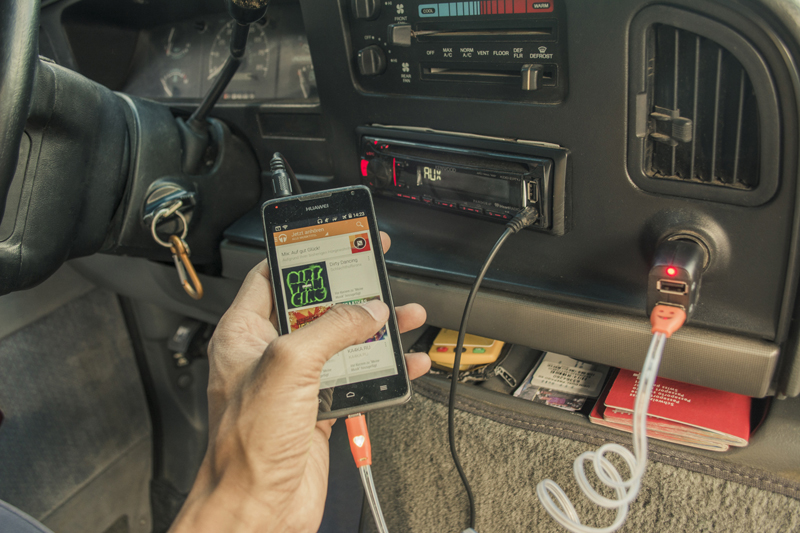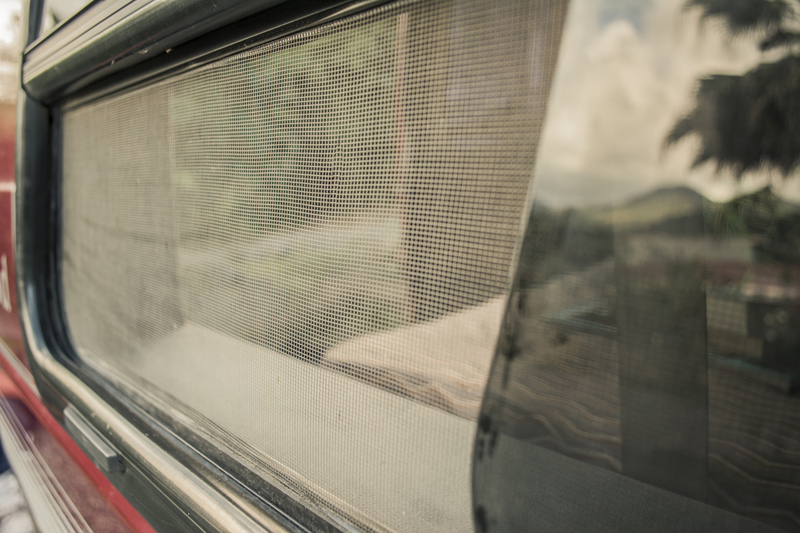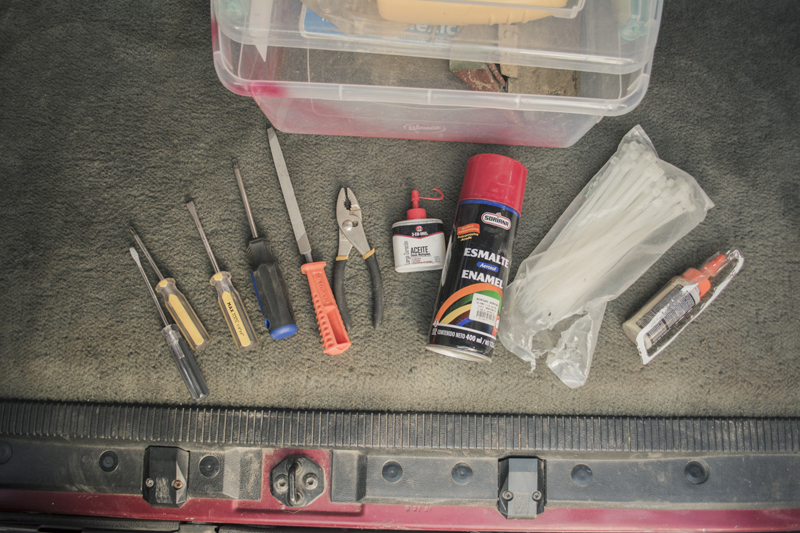 If you're interested get in touch here:
[email protected]